Loving care for your precious pups.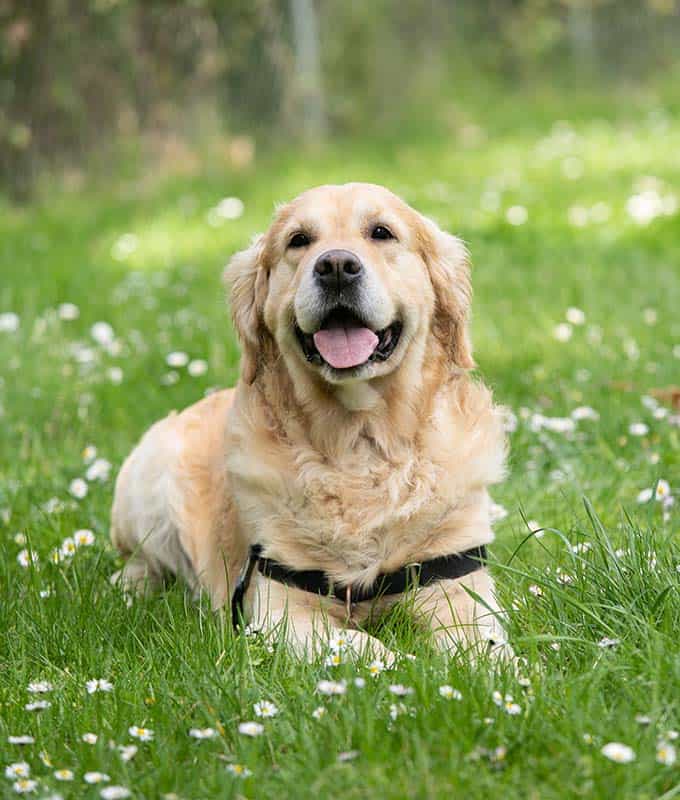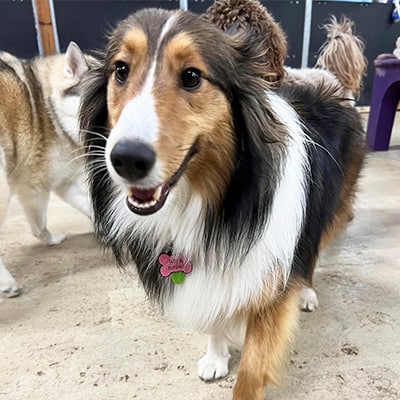 Leaving your four-legged bestie is

ruff

.
If you could, you would have your pup by your side wherever you go! But sometimes, canine companions aren't allowed (rude!). Whether you're working long hours or traveling overnight, your furry friend deserves the care of a paw-parent as loving as you are.
May we help? At DogPhoria, we're honored to stand in as your snuggly surrogate, offering up as much tail-wagging fun and belly-rubbing bliss as your pup can handle!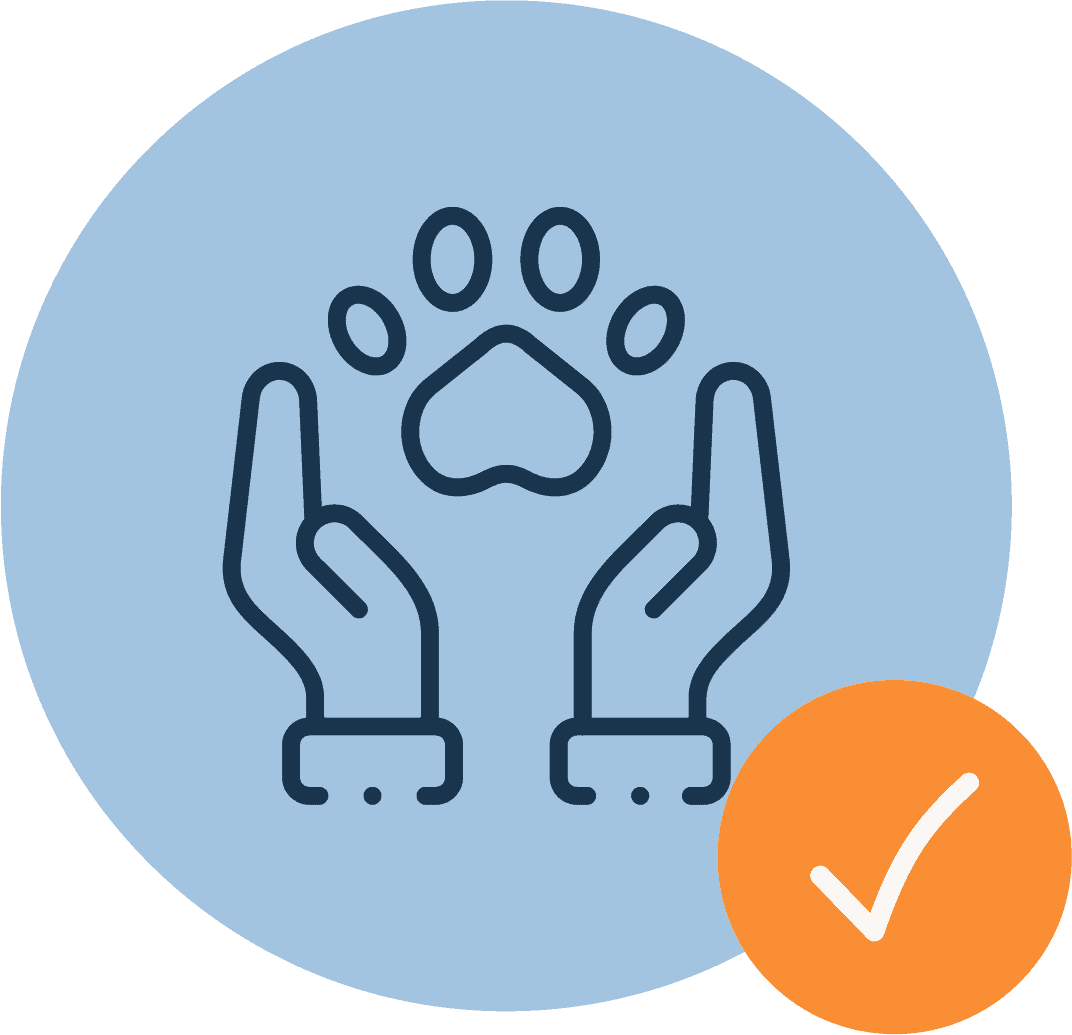 No boredom.
Our 22,000-square-foot facility offers more than enough space for loads of individual attention and all-day play.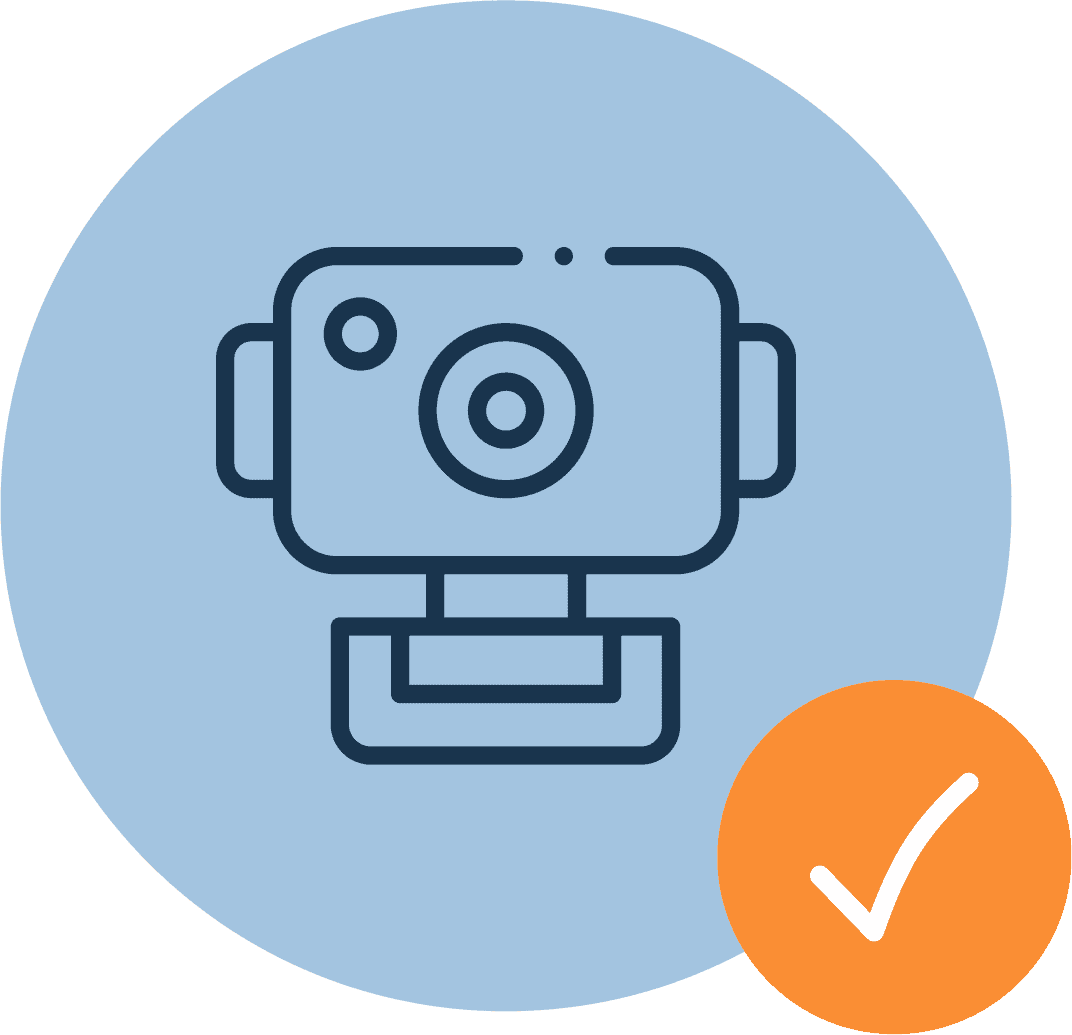 No worries.
Access a system of live webcams to pop in and see how things are going anytime the doggie daycare is open.
No guilt.
No more guilt-filled puppy eyes when you grab your work mug or pull out your suitcase—dogs can't wait to visit!
Allow us to introduce ourselves.
Hi, we're Robyn and Keith, founders of DogPhoria.
Never in a zillion years did we think we could take our love for our own fur-children and turn it into a full-blown business where we get to dote on dozens of doggies on a daily basis!
Rest assured, when you leave your precious little (or not-so-little) one in the care of our compassionate team, you can count on us to keep them as safe, nurtured, and engaged as you would if this was your full-time job.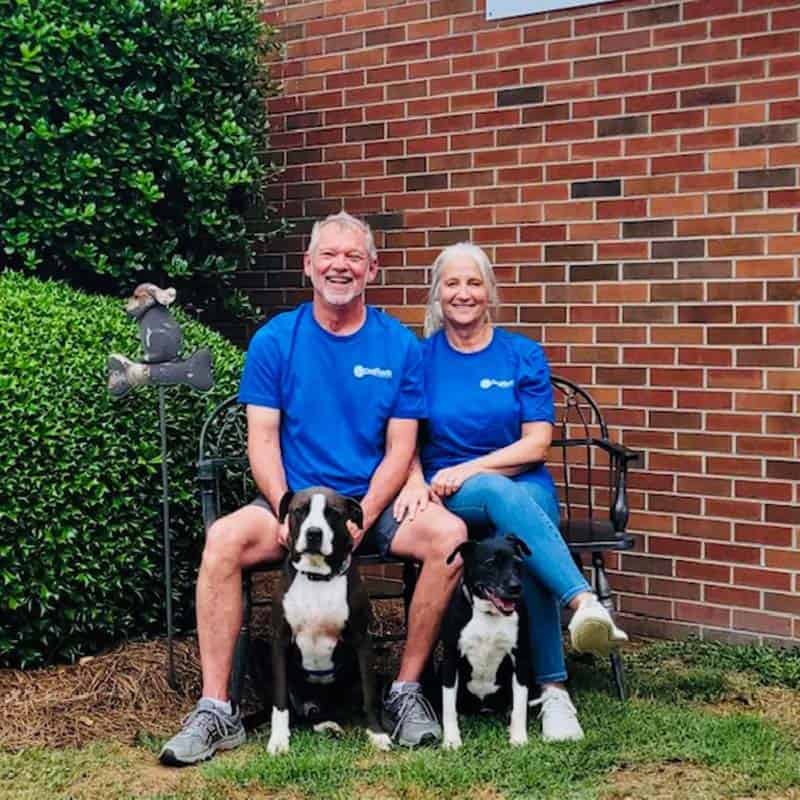 "This is the place my dog whines for!"
and other kind words from DogPhoria families.
The team at DogPhoria is top notch. Friendly, engaging, and organized. Our pup loves coming to DogPhoria for both daycare and boarding (proof- drags us in to see his friends every time).
I love leaving him knowing that he is being cared for as if he were their own dog. We love DogPhoria!
This place rocks!!
I left my dog there for 18 days. I can say I was very nervous to do so but not anymore. I'm happy to say I found a place she loves. DogPhoria is clean and the staff is amazing and friendly. Thank you DogPhoria for being exactly what you are.
DogPhoria has become a home away from home for our pups!
The caring and attentive staff make our pups feel safe and happy when in their care. We love DogPhoria!
This is the place my dog whines for! I can't tell him "we're going to see the doggies " until I'm ready to go out the door.
We lost a pup (rescue, health issues, heartbreak) just before we adopted this guy and we want him to have the best of everything . After trying 2 other places, this became our boys home away from home . Thanks DogPhoria!
Coming to DogPhoria is the highlight of My pups week and I'm pretty sure he looks forward to the days I go out of town because he gets to sleep over.
You guys are lifesavers! I know he's having fun and being taken care of ( and can check it out on the webcams). I wish my coworkers were as happy to see me in the mornings as you all are to see my sweet boy when he comes in!!!! Thanks for all you do !
Love this place , and my dog loves it even more.
I'm pretty sure he's happy to see me when I pick him up. But he would rather not go home!
Watch what's happening—

live!
Our webcams are live during regular doggie daycare hours.
While you watch, it's important you know...
To help you better understand the playgroup's behavior, please keep the following in mind while you watch our webcams:
Dogs Sleep
Don't be surprised if you catch your dog napping. Normally during the day at home, while their owners are gone, dogs sleep. It is normal for them to also want to take some naps at DogPhoria. Also, play comes in cycles. Sometimes the whole group will be playing, other times they may all be napping.
Dogs Get Time-Out
We use time-out for a variety of reasons, not all of them bad. Maybe your dog is trying to nap but the others want to play. Maybe a dog is feeling a little nervous and would prefer some alone time. And then, yes, when they get in trouble. It is not uncommon for a well-behaved dog to get at least one time-out from time to time. So moms and dads, do not worry, it is normal. If your dog has a pattern of time–outs for negative behaviors, the staff will most certainly speak with you about the behaviors.
No, We Don't Encourage "Romancing"
Even though all males over 8 months are neutered in our playgroups, our staff always discourages humping behavior. Dogs (even females) do this as part of a play or dominance ritual. It's all part of the normal pack behavior. If you notice a little of this "romancing," rest assured as soon as a staff member sees the "action," they will put a stop to it.
Staying with Humans – Standing at the Gate
Even with all the dogs here for them to play with, many dogs are absolutely in love with our staff members. Some of them enjoy human company as much as other canine company. This is why you will see the dogs standing at the gates, watching what the staff members outside of the playgroups are up to. Our staff is great and the dogs love them, and our dogs are great and the staff love them, too!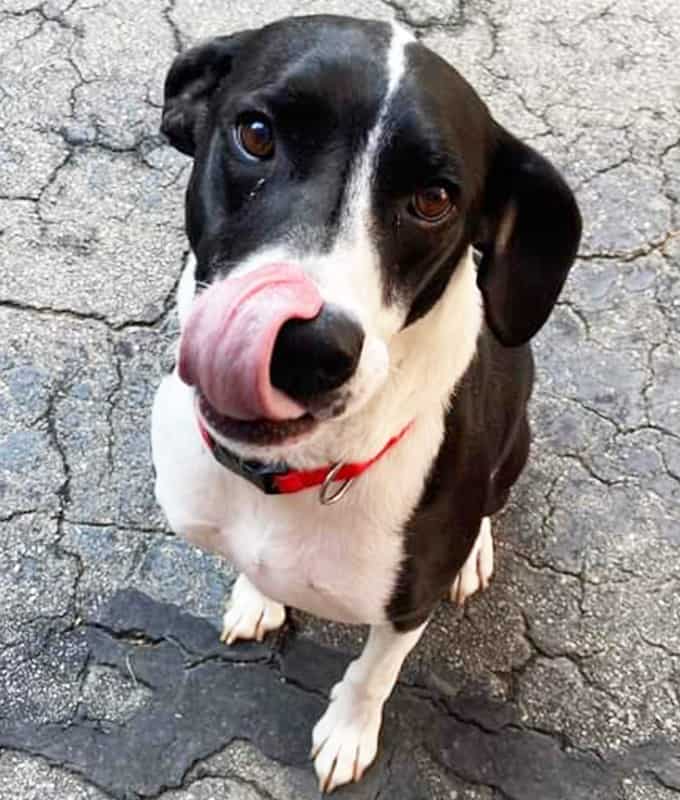 Hours | Mon-Fri: 7:30am-7pm
Unleash your pup's playful side with our safe and fun daycare services!
Your furry best friend will enjoy all-day play in carefully curated playgroups tailored to their size, play style, and age. Our attentive and dedicated team ensures that your pup is always in good paws!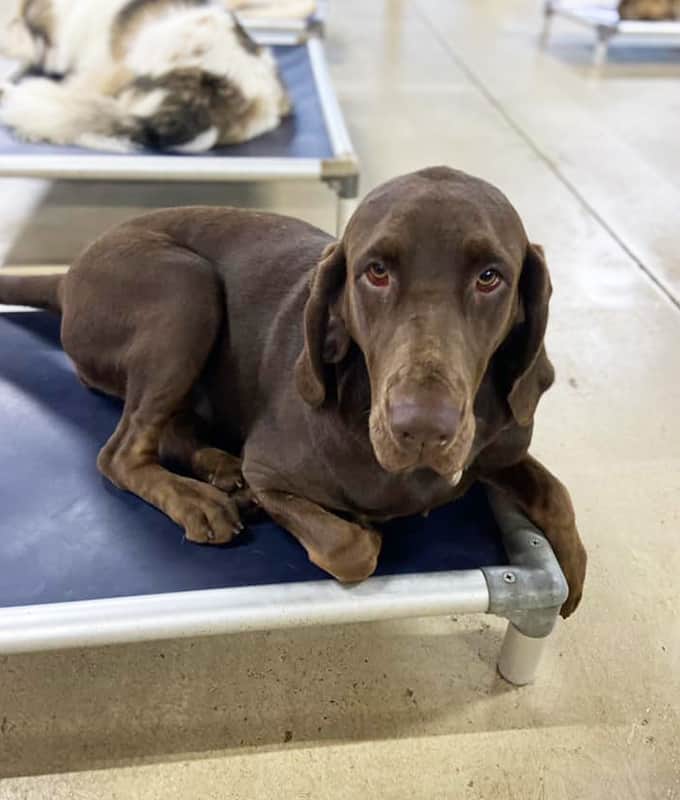 Drop-off & Pick-up Hours
Mon-Fri: 7:30am-7pm,
Saturday: 10am-3:30pm,
Sunday: 4pm-6pm
Our overnight stays are doggone delightful!
Doggy guests get to play with their fur-iends all day long and take breaks whenever they need a paw-se. When it's time for lights out, they'll retire to their own personal suite for a peaceful night's sleep.
How do we really feel about dogs?
Perhaps you can relate…
From time to time, people tell me, "lighten up, it's just a dog." Or "that's a lot of money for just a dog."
They don't understand the distance traveled, the time spent or the cost involved for "just a dog."
Some of my proudest moments have come about with "just a dog."
Many hours have passed and my only company was "just a dog" but, I did not once feel slighted.
Some of my saddest moments have been brought about by "just a dog," and in those days of darkness, the gentle touch of "just a dog" gave me comfort and reason to overcome the day.
If you too, think it's "just a dog," then you will probably understand phrases like "just a friend" "just a sunrise," or "just a promise."
"Just a dog" brings into my life the very essence of friendship, trust and pure unbridled joy.
"Just a dog" brings out the compassion and patience that make me a better person.
Because of "just a dog" I will rise early, take long walks and look longingly to the future.
So for me and folks like me, it's not "just a dog" but an embodiment of all the hopes and dreams of the future, the fond memories of the past, and the pure joy of the moment.
"Just a dog" brings out what's good in me and diverts my thoughts away from myself and the worries of the day.
I hope that someday they can understand that it's not "just a dog" but the thing that gives me humanity and keeps me from being "just a man."
So the next time you hear the phrase "just a dog," just smile.
Because they "just don't understand."
-Unknown Author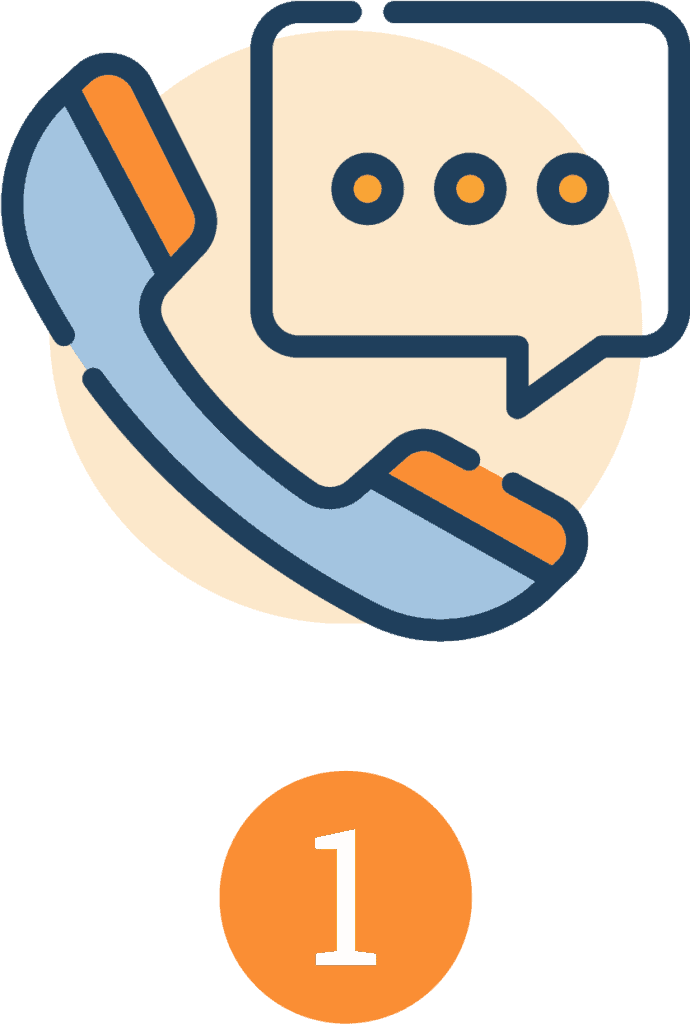 Give us a howl.
Have a question before you book? Submit the form below or give us a call to start the conversation.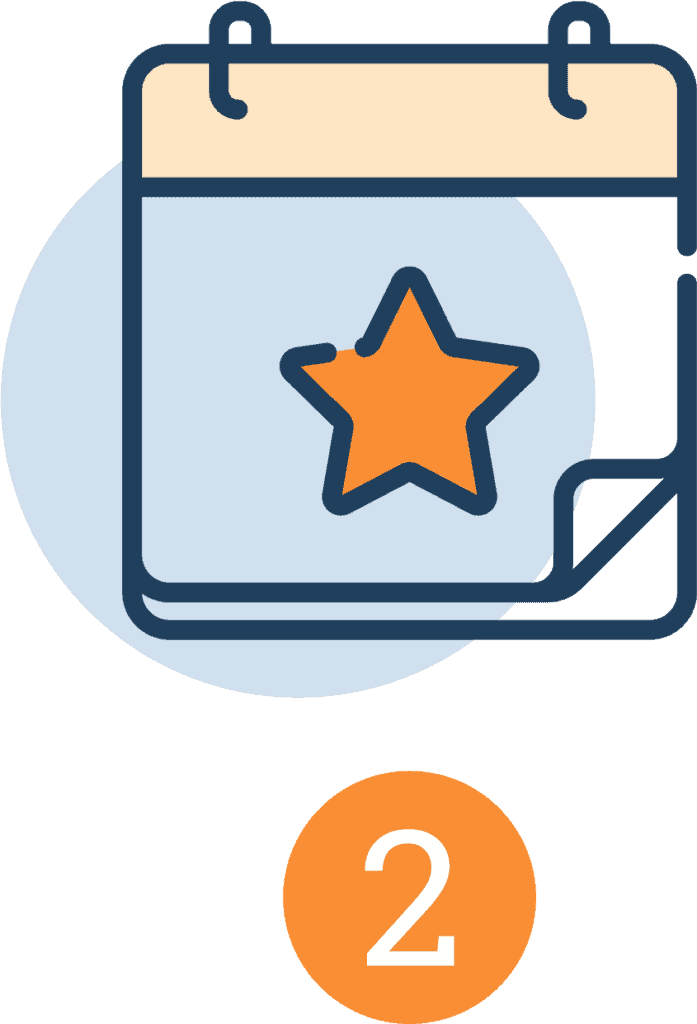 Book your service.
The best way to book your play or stay is to call us at
770-451-0461
during our regular office hours (Mon-Fri: 7:30am-7pm, Saturday: 10am-3:30pm, Sunday: 4-6pm).
Please print out this enrollment form and bring it with you to your initial visit.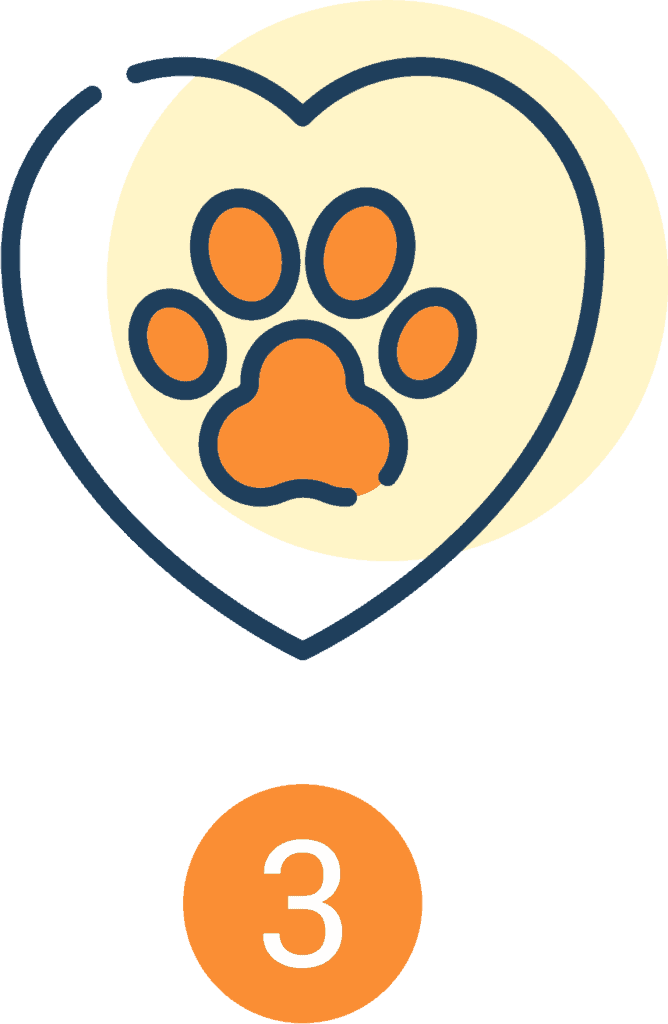 Make your pup's day!
Hype up your furry friend for the ultimate playdate! With our safe and fun services, your pup will enjoy all-day play and loving care from our team of dog lovers!